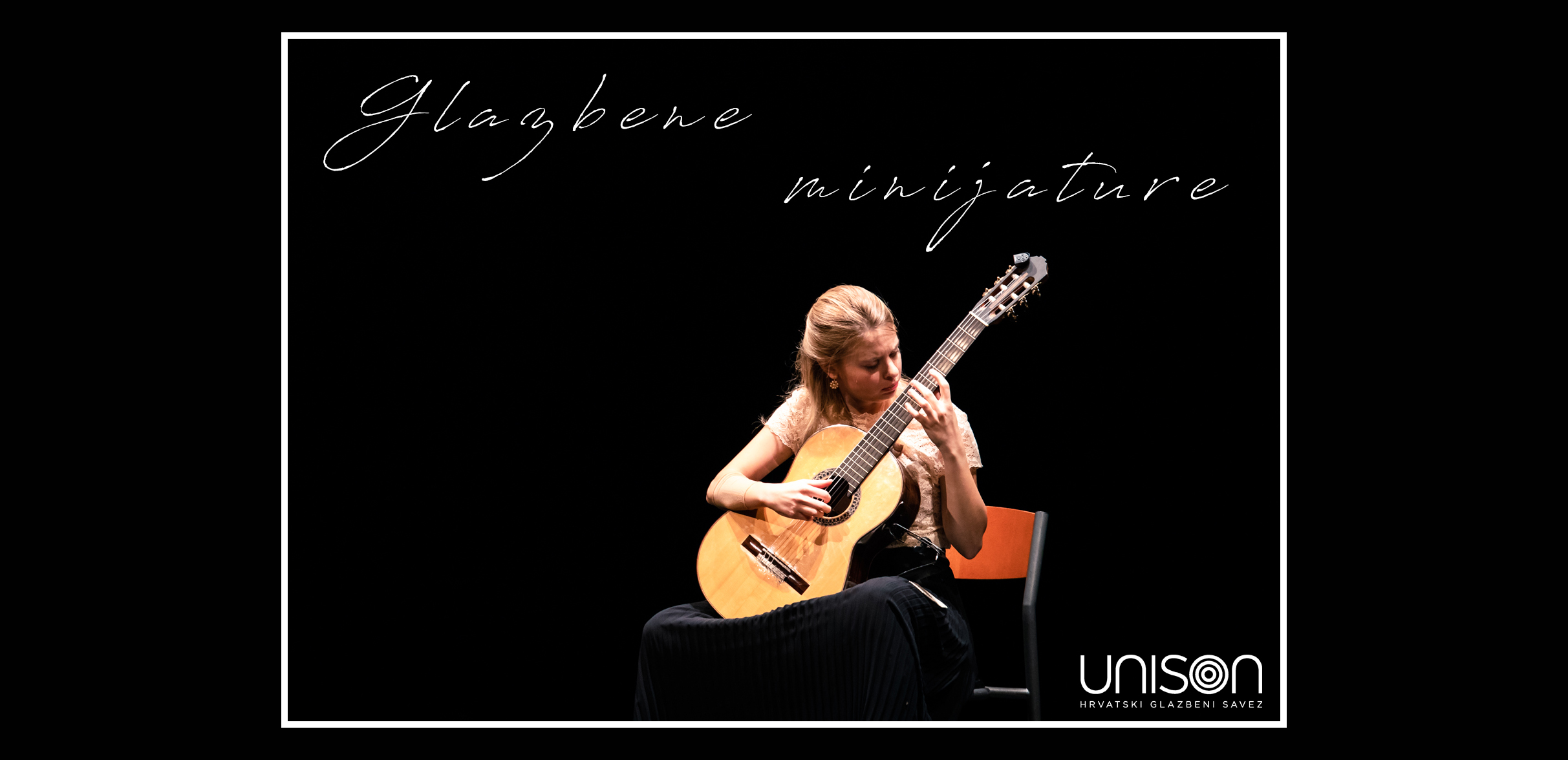 Twenty-two Miniatures is a series of three to seven minute videos which represent the best young musicians, winners of major international competitions held in Zagreb – such as the Vaclav Huml International Violin Competition, Svetislav Stančić International Piano Competition, and the Papandopulo Croatian Competition of Young Musicians. 
The viewers are introduced to young virtuosos: pianist Ivan Vihor, violinists Luka Ljubas, Leonid Zhelezny (Russia), Martin Krpan, Katarina Kutnar, Eimi Wakui (Japan), Zvonimir Krpan, Anamarija Milić, Anne Marie Wehrmeyer (Germany) and Elly Suh (USA), cellists Tonka Javorović and Lucija Pejković, guitarists Divna Šimatović, Luka Vidović, Luka Lovreković and Antun Iveković, and double bassists Igor Šajatović and Daniel Radanović. 
The series creates mini portraits of rising stars who have not only shown extraordinary results by winning prestigious awards in tough competitions, but whose professional work has helped spread knowledge of the creators of Croatian music culture – such as Vaclav Huml, Svetislav Stančić, Antonio Janigro and Boris Papandopulo (after whom the competitions are named) – beyond the borders of Croatia.
The series is produced for Croatian Radiotelevision by Unison Pro. The author of the series concept and screenwriter is Sanda Vojković, the director and cameraman is Tomislav Felbar, and the music producer is Ljerka Končar Gamulin.