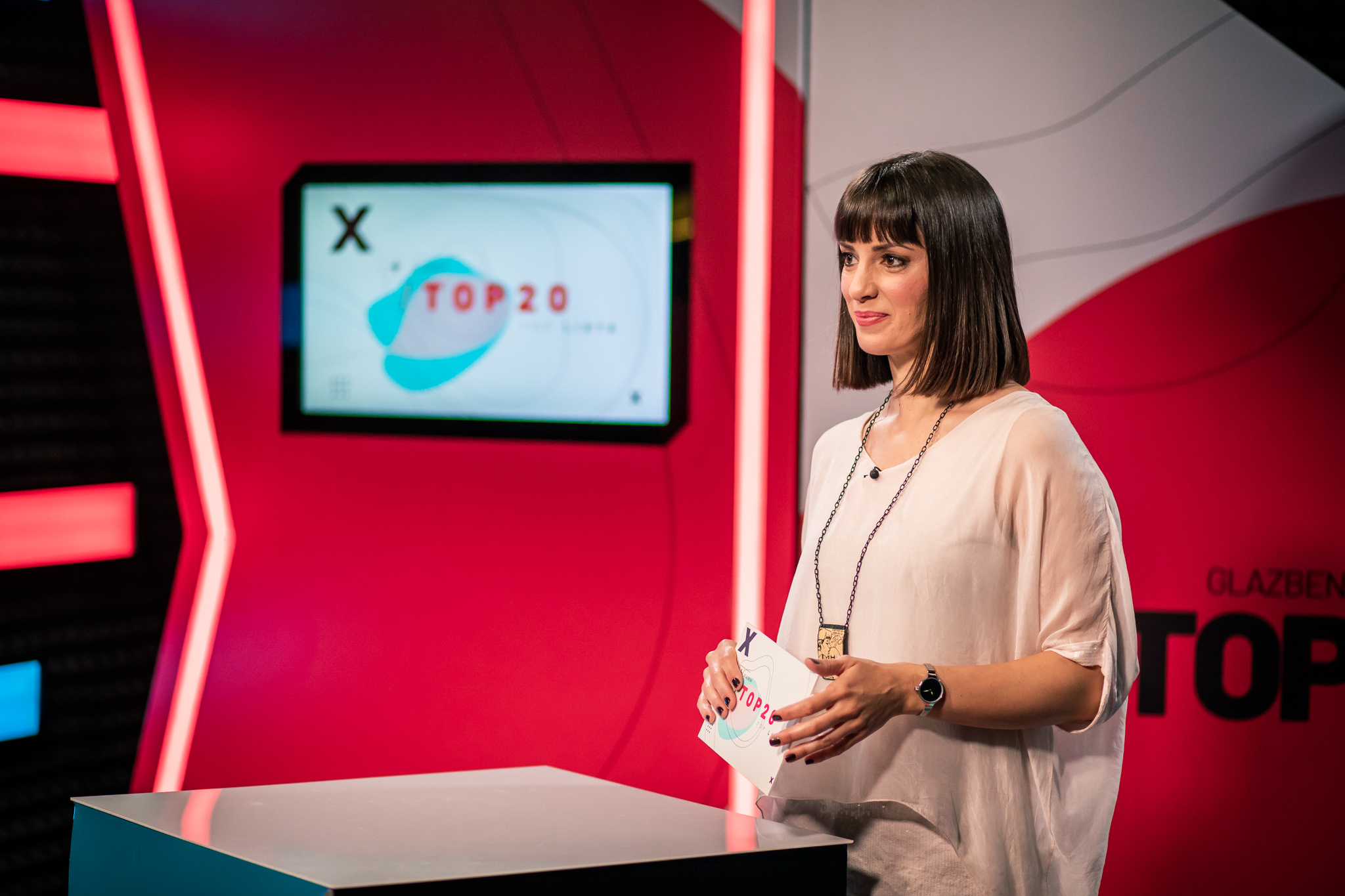 Glazbeni Top20 is a weekly television show that reports on the chart of the 20 most aired songs on the Croatian airwaves. The chart is created based on several criteria: airplay monitoring through Unison's FokusKontrol service (which monitors broadcasts on 135 Croatian radio stations), positioning on national and regional charts, concert and recording activities, and positioning on relevant digital music platforms. The new season introduces the addition of three new proposals for entry to the chart.
The show was created with the aim of promoting and popularizing Croatian music and bringing the work of Croatian musicians closer to the public. The show is broadcast on a weekly basis, in the prime-time Saturday evening slot on channel 2 of the Croatian Radiotelevision. The show is produced by Unison - Croatian Music Alliance, and it offers viewers interesting interviews, novelties from the top charts, and relaxed and entertaining sketches with musical guests.
In previous editions, hosts Anamarija Stišćak and Lorena Nosić brought interviews with Croatian artists who reached the top 20 chart. The guests bring insight into the beginnings of their careers, but also announce relevant news about their new releases and concert activity through conversations and various games. By June 2020, the show had played over 600 music videos, and featured over 110 guest artists.