The Papandopulo Young Musicians' Competition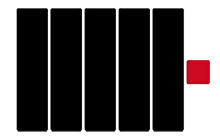 The Papandopulo Young Musicians' Competition is an annual event created with the goal of giving young musicians in Croatia a wide range of professional prospects, and to prepare them for the layered nature and the competitiveness of the classical music scene, as well as for international competitions that are held throughout the world. The competition is held in five categories each year and is open to musicians in Croatia or those who went to school or graduated in Croatia, and who are under the age of 30.
An exceptional age limit of 35 is applied to specific categories – solo vocalists, jazz musicians and chamber ensembles. In addition to covering many instrumental categories, as well as singing, conducting and composing, the competition is also a platform which gathers and prepares young artists for major international competitions which are held in Zagreb with the support of the Ministry of Culture and the City of Zagreb:
- the Vaclav Huml International Violin Competition
- the Svetislav Stančić International Piano Competition
- the Lovro von Matačić International Competition of Young Conductors
- the Antonio Janigro International Cello Competition
- the Josip Nochta International Saxophone Competition
Holding these competitions in cycles enables the Papandopulo Competition to coordinate its primary categories with the above mentioned international competitions.